Some exciting news from Andrew…
Earlier this year I was delighted to be one of four advisers shortlisted for 'IFA of the Year' at the inaugural Yorkshire Financial Awards.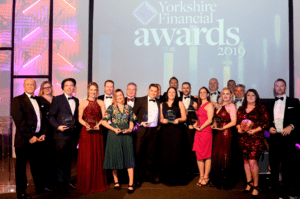 The ceremony was held last Thursday, 21st February. It was a great night; showcasing local talent and the best financial services has to offer from across Yorkshire.
I attended, more in hope than expectation, however, I'm immensely honoured, proud, and still rather stunned, to have won the 'IFA of The Year' category. I was presented the award by Declan Curry, best known as the former business correspondent from BBC Breakfast News.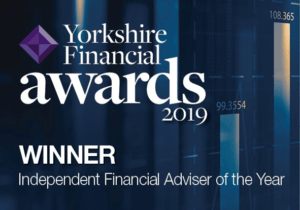 As I continue to build iWealth this award is validation that we are on the right track, continually looking for innovative ways to help our clients solve their financial challenges and achieve their goals. You can be assured that we won't rest on our laurels as we strive to deliver the best possible service to each and every one of our clients.
As you know, we have ambitious plans for iWealth and welcome introductions to your friends, family and work colleagues. You can now do so in full knowledge that you will be introducing them to Yorkshire's IFA of the year!
Finally, I'd like to thank all our clients and the professionals who introduce to us for the trust and faith they have shown in us over the years, without which, this award wouldn't have been possible.